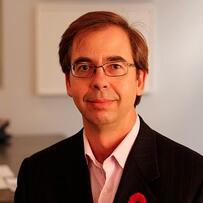 Dr. Joseph Murray passed away earlier this week. Until I heard a brief summary of his life and contributions on the radio, I was unaware of this Nobel prize-winning doctor who pioneered the first successful human kidney transplant in 1954. As I heard about his contributions to health care and the way he approached his work, it struck me how much we have to learn from him as an innovator.
As health care information technologists and entrepreneurs a large part of our work is evangelizing a better way. How we can ameliorate what is inefficient. How we can fix what is broken. To be successful entrepreneurs and disrupters we must equally be students not only of our craft but also of the greater community we serve. Often the lessons are not about what problem was solved but the approach taken to problem solving. We can learn much about achieving success in championing an innovation from someone like Dr. Murray. Consider these examples he leaves us:
Dr. Murray dared to try what had not been done before and faced challenges from his peers and the broader community for his pioneering work.
Part of the impetus of his own work in organ transplantation came from problem solving in another field: insights on successful skin grafts between patients based on how closely the donor and recipient were related.
He did not succeed in perfecting the transplant on his first try. In fact his first successful transplant occurred after six previous attempts. And further unsuccessful operations followed as he continued to pursue organ transplantation discovery. But with each operation he learned more and ultimately succeeded in changing medicine. There have been more than 600,000 organ transplants since then. Dr. Murray was recognized for his work with a Nobel prize in Medicine in 1990 among many other distinctions.
He was a problem-solver. When once asked if he thought he was making history, he replied simply that he was trying to "save a patient".
His work has been characterized as combining creativity, insight, and a remarkable and sustained dedication to problem solving.
He was guided by the greater good. Associated with his Nobel honor are his words, "Service to society is the rent we pay for living on this planet."
No doubt these are themes of entrepreneurship and innovation we have seen elsewhere. For me they ring even truer when you are not looking for them and they seem to emerge organically when introduced to someone or something of which we were previously unaware.
Achievements, big and small, are all around us. They are in the work of our customers, our peers, our industry, our academics, and our patients. Keeping our antennae up to be sure we hear them and pausing to reflect on what we can learn about what might lead to the next line of code, quality of care insight, health care model, patient engagement opportunity or business collaboration can not only be instructive but inspiring. Thank you Dr. Murray.

Stephen Armstrong is senior vice president for Hello Health, the revenue generating EHR platform for primary care practices supporting practice vitality through patient engagement.