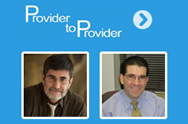 It's happening right before our eyes. The health care system is transitioning away from volume-based care and reimbursement in favor of payment models that emphasize outcomes and cost.Accountable Care Organizations (ACOs) are a good example of a construct that supports the emerging fee-for-value methodology. With no formal definition, there are many different types of organizations that could be considered an ACO, but the category may be best defined as a group that promotes coordination between payers, providers and patients to improve outcomes within the patient population.
Is there room for the independent medical practice in the ACO model? Hello Health explored this question in March 2013 in our independent medical practice videocast series.
One year later, we're revisiting the issue with a subject matter expert from Software Advice.