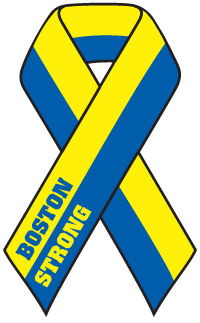 Two weeks ago the city of Boston stood still as its officials and medical professionals
scrambled fearlessly to cope with the aftermath of the horror that ensued at one of the nation's most prestigious marathons. My thoughts turned immediately to the people and families who were affected by the tragedy, and most especially to one of my co-workers who was visiting Boston at the time. Thanks to social media we were quickly assured that one of our marketing colleagues was safe and we were able to breathe a short sigh of relief. Our thoughts and sympathies go out to all of those who were not so fortunate.
As a Health IT professional, I'm always curious about the responses in tragedies like this. I envision the complete chaos of a hospital that is being flooded with injured victims and the medical staff furiously working to preserve and protect the lives of so many innocent people. In an age of EHRs, I find hope that many of the patients being treated will be able to provide their physicians with immediate access to their medical records. I watch the news and hope that amidst the confusion and pain that is spreading through the city that the lengths that Health IT has traveled will somehow manage to spread a light over the otherwise dismal situation.